IT IS Odoo Text block

Create text blocks and lines, use placeholder


With our module you can create texts and save them as templates and thus insert them into documents such as offers, purchase orders, orders or invoices. Entire text blocks as well as single lines as well as the use of placeholders is possible. Perfect for anyone who has always wanted to have Odoo text blocks prefabricated in Odoo header and footer to choose from.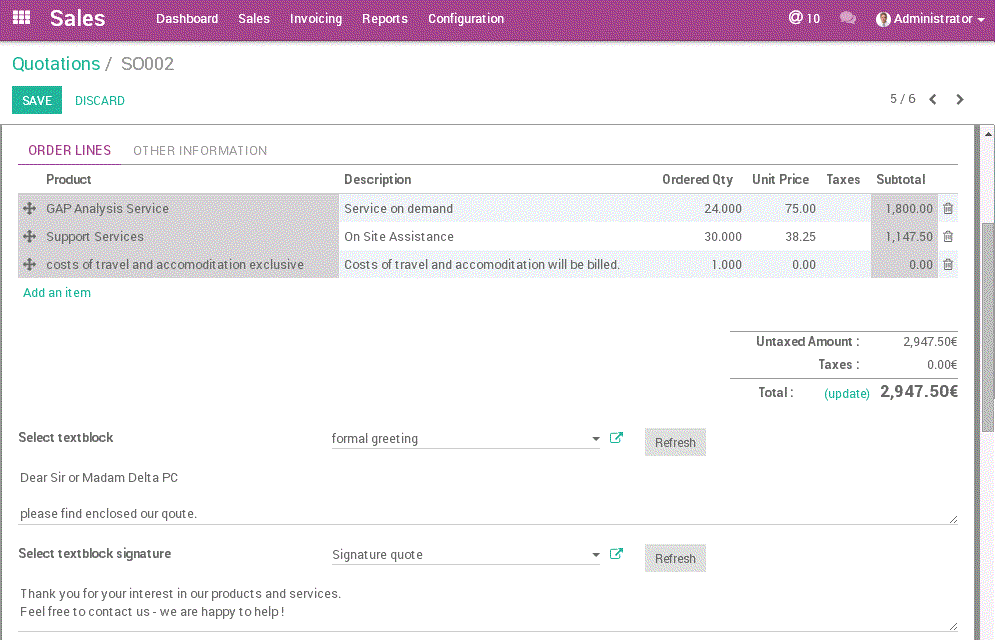 Features
Add text in reports

Create and edit text blocks and templates

Use placeholders for any values from Odoo

Text for greetings and signatures

Multiple languages
Usage of IT IS odoo text block
With IT IS odoo text block, you can add text in your sale order, purchase order and invoices. Add text blocks according your requirement and wishes. You can also add single text lines in your documents.




Use placeholders for values
With the new version it is also possible to add placeholders for any values of odoo like customer names for greetings or due-dates on invoices for example.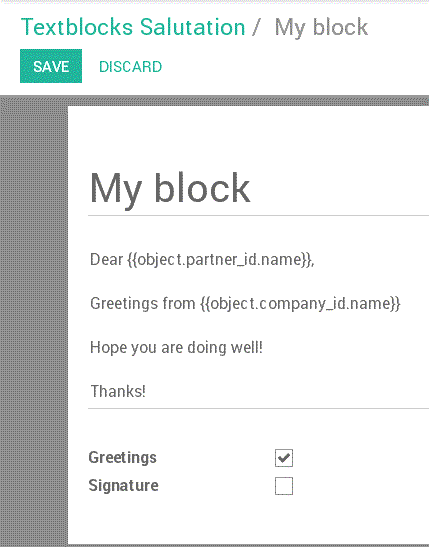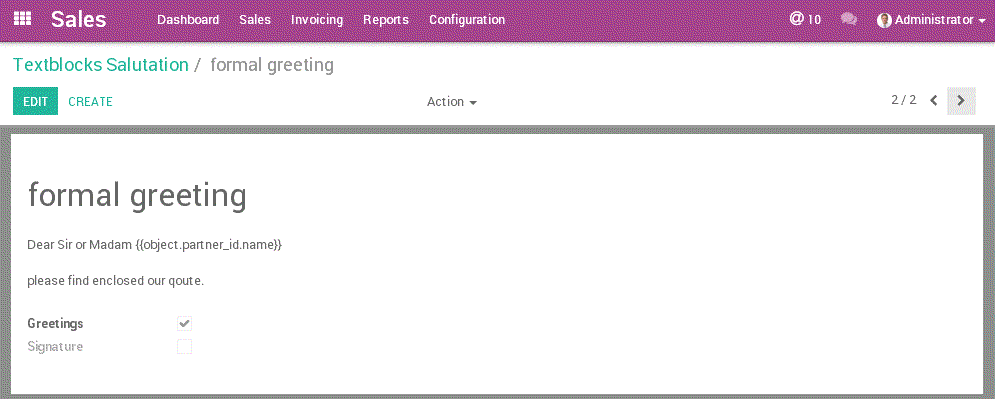 Greetings on reports
With our module you can add greetings to your documents. The greetings are displayed on top of the according table of the reports.
The phrases are saved and can be used as a template to select from predefined text blocks.
Signature
You can also add signatures to your documents. These are shown on the bottom of the according report.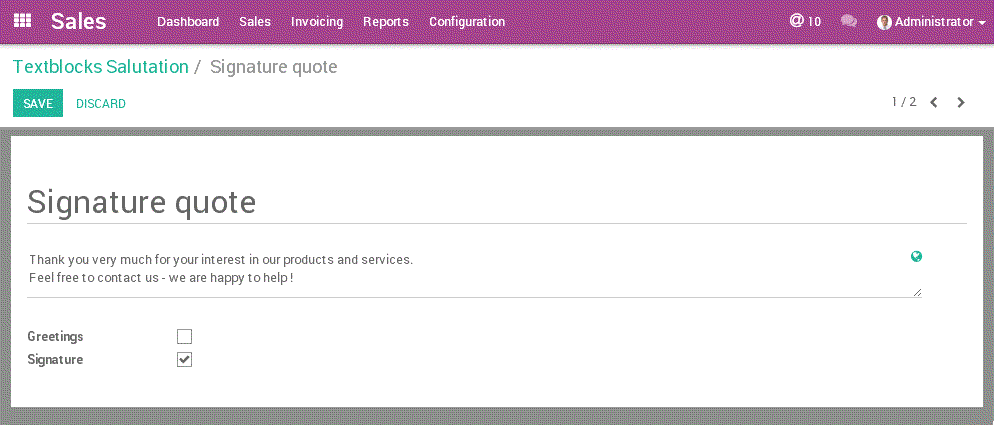 Add text to product lines
You can easily insert text as a product in your quotes or invoices. Use pre-defined templates in quotes, sale order, purchase order and invoices.
Multiple language & translation
Add text in any language. IT IS odoo text block supports multiple languages. You are able to enter a corresponding translation for your text blocks. The number of supported languages is based on the language settings of your Odoo.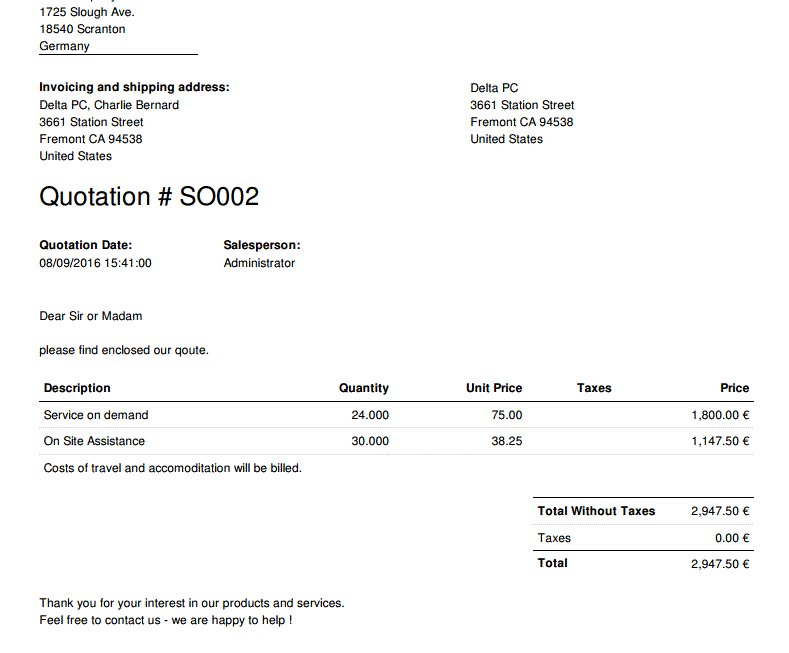 Displayed in your document
Defined and added text will be displayed in the pdf-report.